Young Greens Standing In Crawley and Mid Sussex
There will be four Young Greens standing in the various local elections across Mid Sussex, Crawley and Horsham this year. A fantastic achievement for the local party given the uncertainty around Covid-19 and whether the elctions were going to go ahead at all. Well done to all the local Young Greens who have put themselves forward this year!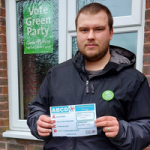 Richard Kail - Bewbush and North Broadfield (CBC) Bewbush and Ifield West (WSCC)
Richard 25, has been standing in local elections since he was 19 in and around the Crawley area. Now the Crawley Election Officer, Agent and Co-Chair of the local party, RIchard will be looking to repeat the highs of his 321 votes in his ward back in 2019, albeit with voters allowed 3 votes that time round.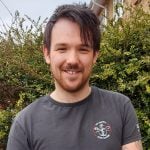 Thomas Coombes - Tilgate (CBC) Tilgate and Furnace Green (WSCC)
Thomas 28, has been a supporter of the Green Party for many years now, and after a call to action by Election Officer, Richard Kail, he came forward looking to take the next step and stand in his local area of Tilgate in both the Borough and County Council elections.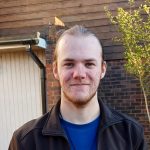 Ben Fletcher - Gossops Green and North East Broadfield (CBC)
Ben 22, is by far our youngest candidate in these elections this year, and this isn't even his first! Ben stood in the last County elections back in 2017 too.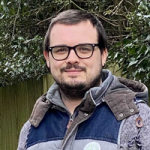 Matthew Brewin - Copthorne and Worth (MSDC)
Matt 27 has been a very active member of the party over the last few years. Now the Treasurer of the local party and the Chair of the MSCH Young Greens, he put himself forward for the by-election in Copthorne and Worth this year.